Softest Rug Material: Check Out Useful Tips to Choose the Right Rug
Introduction
If you are thinking of adding style, comfort, and warmth to your home, choosing the softest rug material can bring you several perks. Apart from the unmatchable feel and luxurious charm, the perfect rug offers a range of other benefits such as durability, style, easy maintenance, and more. If you think choosing the softest rugs is a daunting task, we will help you through it all.
Here, we'll guide you through the world of softest rugs so you become aware of the available materials and select the best ones for your house. Whether you want to redesign your living room, bedroom, or any other space, this comprehensive guide will enable you to make a well-informed choice that fits your interests and lifestyle.
In this post, we will dig deeper into the qualities that make each material unique, from the velvety embrace of natural fibers like wool and silk to the toughness of other synthetic materials. We'll also go through the important aspects, such foot traffic, maintenance requirements, and more, all of which are critical in deciding the ideal rug material for your particular requirements.
Whether you prefer modern and contemporary or classic elegance, the tips from this post will make sure that your chosen rug not only looks amazing but also feels heavenly soft under your feet. Therefore, prepare to transform your home into something cozier and more magical than ever with the softest rug material that is uniquely designed for you.
Best soft rug materials
Nothing can compare to the softness and warmth of a well-chosen rug when it comes to increasing the comfort and beauty of a space. Soft rugs for bedroom can enhance the mood of your space while also serving as a useful component that can add a touch of elegance.
The material a rug is composed of is one of the important elements that determines how comfortable and cozy it feels. Selecting the softest rug material might be difficult due to the abundance of materials in the market. This section will look at some of the most opulent and cozy rug materials and provide you advice on how to pick the best one for your house.
Wool: timeless elegance and plush comfort
Rug-making has traditionally relied heavily on wool, and for good reason. This natural fiber has a plush softness that is comforting and enticing to the touch. Wool rugs are renowned for their strength and toughness, making them a great investment that can endure heavy traffic while maintaining their velvety texture. Wool is also a fantastic insulator, so it may help control room temperature and absorb extra moisture to provide a cozy environment throughout the year.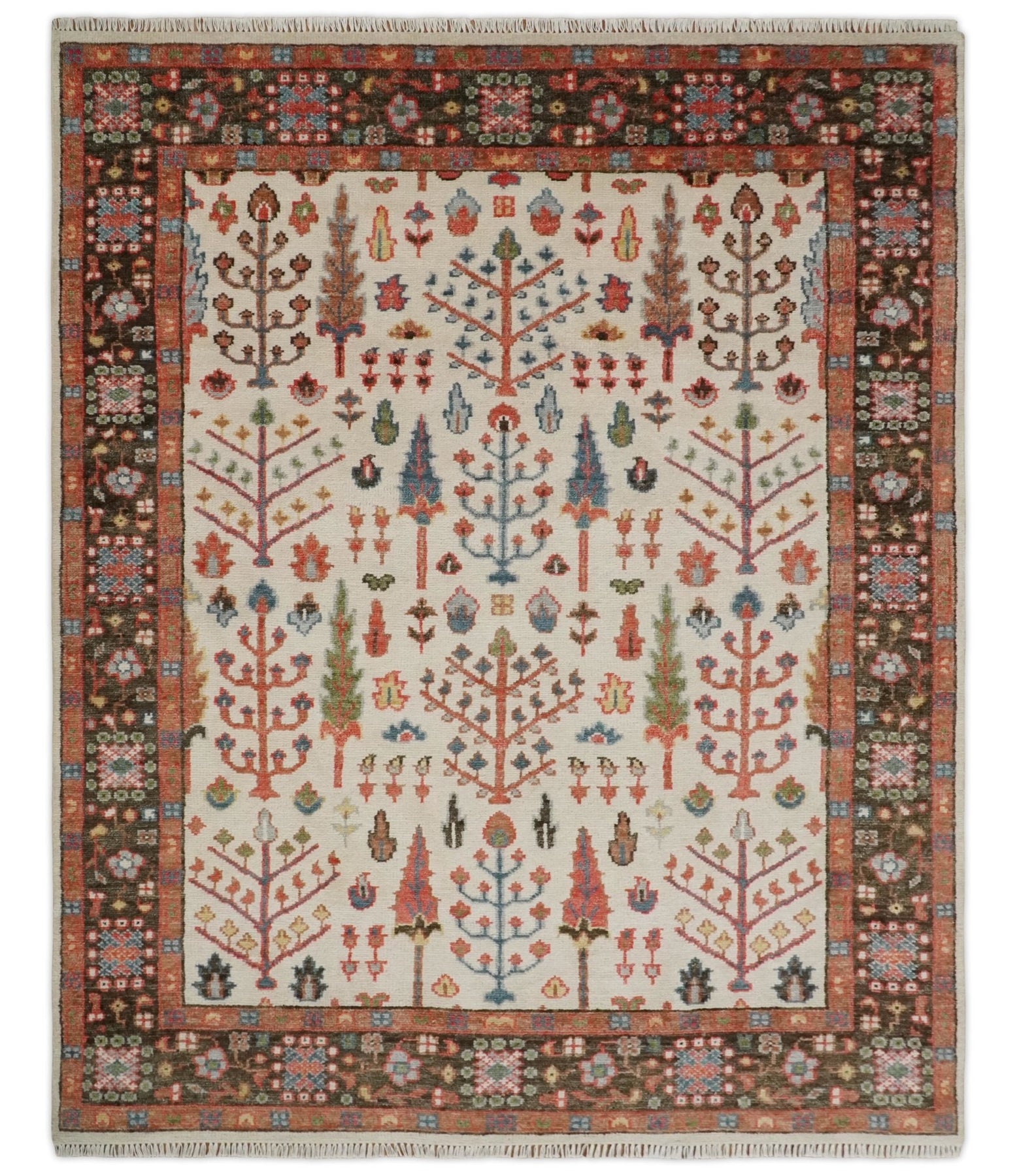 Silk: opulence and ultimate softness
Silk rugs are an outstanding option for people looking for the height of elegance and sophistication. Silk fibers provide an excellent sensation that is unmatched since they are exceptionally soft and silky to the touch.
These rugs frequently have elaborate patterns and a gleaming gloss that lend a touch of glitz to any room. But it's crucial to remember that silk carpets are delicate and may not stand up well to heavy use, making them better suited for low-traffic areas.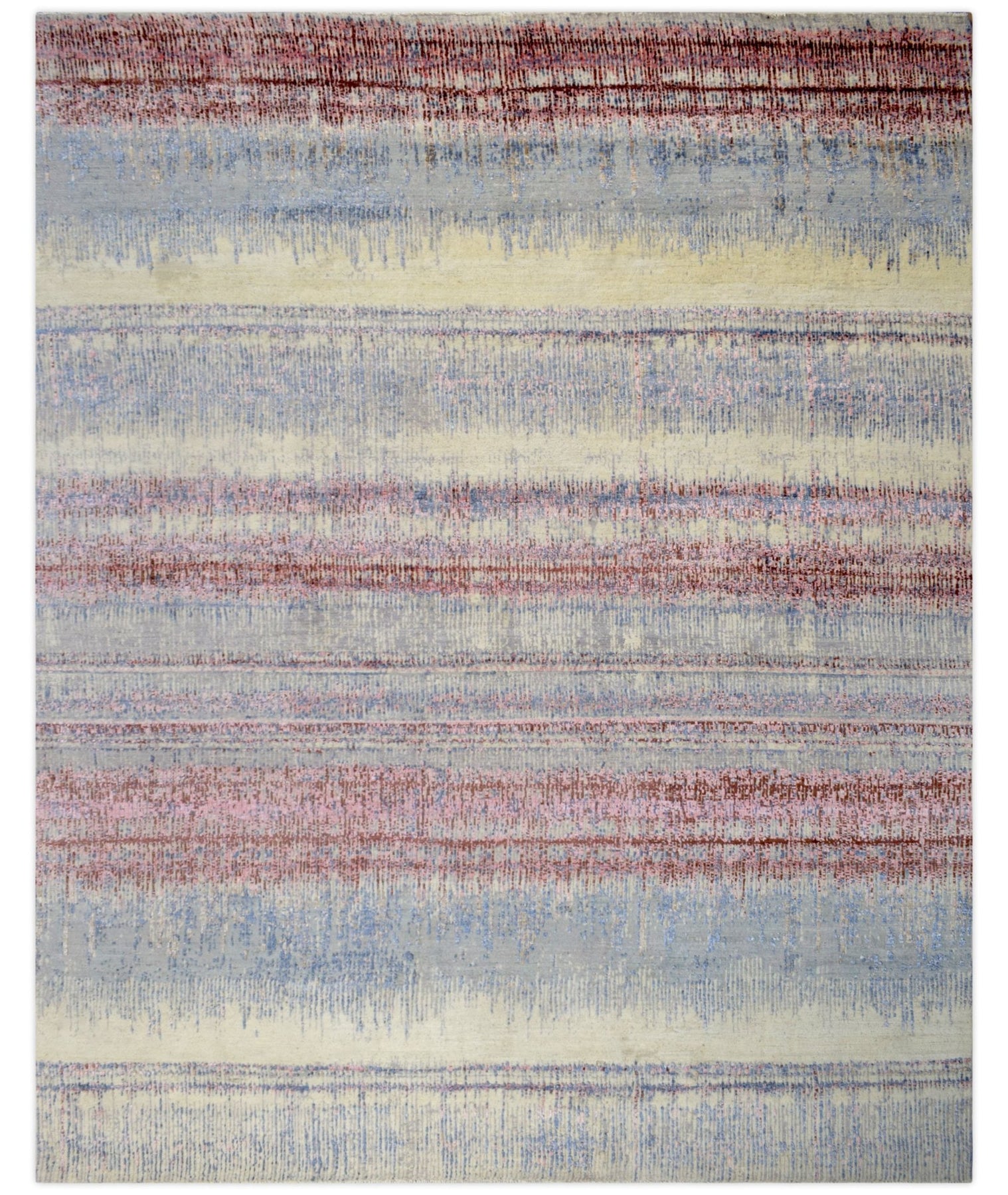 Cotton: versatile comfort and easy care
Cotton rugs create a compromise between coziness, cost-effectiveness, and usefulness. These rugs are lightweight and soft, making them simple to move and maintain. Due to its inherent ability to absorb moisture and spills, cotton is a great material for use in bathrooms and kitchens. Cotton rugs still have a warm feel that can match a range of interior design styles, even though they may not be as velvety as wool or silk.
Bamboo silk: sustainable softness with a modern twist
Because of its silky texture and shiny appearance, bamboo silk, also known as viscose, is a plant-based material that has become popular in the rug industry. It's frequently employed to produce rugs with a sleek, opulent appearance. Rugs made of bamboo silk are not only comfortable underfoot, but they also have a lovely shimmer that catches the light. It's crucial to note that while bamboo silk carpets might be more delicate than other fabrics, they may need extra care to prevent damage.
Synthetic materials: affordability and variety
In terms of emulating the comfort and softness of natural fibers, synthetic materials like polyester and nylon have made significant progress. These materials are practical for consumers who are concerned about their budgets because they are frequently more economical than natural alternatives. They also come in a variety of hues and designs, so you may select a rug that matches your preferred style. Modern synthetic rugs can nonetheless provide comfort and aesthetic appeal to your house, even though they might not feel as luxury as natural fibers.
Blended materials: customized comfort
Some rugs are made of a combination of materials to offer you the ultimate softness. These mixtures are made to maximize each fiber's benefits while reducing its drawbacks. A wool-silk combination, for instance, can combine the toughness of wool with the luxury of silk to create a rug that is both comfortable and long-lasting. With blended materials, you may adjust the performance, softness, and texture of your rug to suit your tastes and requirements.
The softest rug material is ultimately determined by how well comfort, style, and usefulness mesh. Think about the amount of traffic in the room where the rug will be placed, your aesthetic preferences, and the level of maintenance you're willing to put out.
There is a soft rug material that may turn your home into a haven of relaxation and luxury, whether you choose the timelessness of wool, the opulence of silk, the adaptability of cotton, or the contemporary attractiveness of bamboo silk. With these tips, you're better prepared to make a choice that will result in a rug that not only feels wonderful underfoot but also improves the aesthetics of your home as a whole.
Tips to choose the best rug materials
The comfort, toughness, and overall attractiveness of your home are all directly impacted by the choice of rug material. We've put together a list of helpful recommendations to assist you in making the best rug material selections that provide the utmost in softness and functionality to help you through this challenging process.
Consider foot traffic and usage
The amount of foot traffic in the area where the rug will be put has a big impact on what kind of material is best. Choose tough textiles like nylon or polyester for high-use areas like corridors and living rooms. These synthetic choices come in a variety of soft textures with a range of durability against wear to provide comfort.
Pile height and texture
The length of the rug fibers above the backing is referred to as the pile height. Higher pile height carpets, like shaggy rugs, have a propensity to feel softer and more cushioned underfoot. To maintain their finest appearance, higher pile carpets may need more upkeep, so keep that in mind. If you want a lower pile, you can still get softness by selecting materials with a smooth feel, such as viscose or bamboo silk.
Consider allergies and sensitivities
It's crucial to pick rug materials that are hypoallergenic and simple to clean if you or any members of your family have allergies or sensitivities. Wool and other natural fibers can be excellent choices because they are inherently resistant to allergies. A comfortable option for allergy sufferers, synthetic rugs made of materials like microfiber or polypropylene are less likely to collect dust and allergens.
Budget-friendly options
Soft carpets for your home doesn't need to be expensive always. There are affordable rug materials available that provide both comfort and style. Rugs made of polyester and polypropylene are inexpensive options that may replicate the texture of more expensive materials. But even if it costs a little more, buying a high-quality rug may guarantee softness and durability in the long run.
Maintenance and cleaning
Think about the maintenance needs of various rug materials. Despite their softness, natural fibers like wool and silk sometimes need more gentle handling. Synthetic fibers like nylon and polyester are frequently simpler in terms of cleaning and maintenance. Pick a rug material that you are willing and able to care for properly to keep it looking and feeling its best.
Feel and aesthetics
The tactile experience of a rug is ultimately subjective. Consider the softness of the rug materials physically before making a choice. Also take into account how the rug's color, pattern, and texture go with the rest of your decor. Softness is about establishing a peaceful and welcoming ambiance in your home, not only about physical comfort.
Rug pad
Consider using a rug pad to increase your rug's softness and comfort. The additional softness and traction that rug pads offer makes your rug seem even more opulent underfoot. They also help in protecting the flooring below the rug and the rug itself, extending the life of your investment.
FAQs
What is the softest rug material?
The softest rug material is often considered to be natural fibers like silk, which offers a luxurious and delicate touch underfoot. Certain high-quality synthetic materials, like microfiber, can also provide a remarkably soft texture.
What is the softest natural rug material?
Among natural rug materials, wool is renowned for its exceptional softness. It boasts a cozy feel and is resilient enough to maintain its softness over time, making it a popular choice for comfort-oriented rugs.
What is a soft area rug made of?
Soft area rugs can be made from a variety of materials, both natural and synthetic. Some common options include plush wool, silky bamboo silk, soft and durable nylon, or the inviting comfort of shaggy materials like microfiber.
What type of rug is most comfortable?
For optimal comfort, rugs with a higher pile height, such as shaggy or plush rugs, tend to be the most comfortable. These types of rugs provide a cushioned and cozy surface that feels indulgent underfoot.
How do you make a rug super soft?
To make a rug super soft, consider opting for materials like high-quality wool, silk, or microfiber. Additionally, selecting a rug with a higher pile height or using a rug pad underneath can enhance the softness and overall comfort of the rug. Regular maintenance, such as vacuuming and professional cleaning, also helps maintain the rug's softness.
---
---
Recommended Blog Post